My New Year
The week between Christmas and New Year's is always my time for a quick look back and then forwards to our next trip around the sun. With a birthday just 30 hours into any new year I've extra fuel for this reflection, and it always starts with a visioning exercise to review the previous year's peaks and valleys. During the process I acknowledge the disappointments, but then focus my energy on what went well. It's a simple two-part exercise to articulate, "what were your best moments" in the previous year – and then "what actions or good judgment on your part brought them about". This second activity, describing the catalyst of my positive outcomes in 2017, is what I'd like to share with you now – along with what I learned from it.
A Gift … a gesture of assistance … grants meaning
My first catalyst to positive result last year was the giving of some kind of gift – a simple gesture of assistance to someone in my life. It turned out that each time I made the gesture it was I who profited. An overt gesture of assistance will grant meaning to the life of the giver.
Belief … a confidence in truth … yields possibility
My second catalyst to positive result in 2017 appeared to be raw belief in myself – a confidence in truth as I saw it. With faith and belief in oneself there are very few possibilities out of reach.
Initiative … leading movement … produces action
Upon in-depth review of much of last year, I realized that good things happened when I took the initiative – when I launched a leading movement. I believe it happens this way because taking up the initiative always brings about some sort of action … my own or another's.
Grit … firmness of character … affords achievement
Last year's final lesson for me was that my own firmness of character – my level of personal discipline – often made the difference between success and failure. Grit affords achievement. Applied effort almost can't help but result in success.
__________
A gift, belief, initiative, grit. This year, I hope you fill your life with meaning, possibility, action and personal achievement. I wish you abundance and contentment, and don't forget to give yourself a heavy dose of forgiveness … you deserve it.
Peace.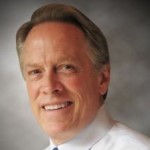 -Don Brown
don@donbrown.org
Don Brown dedicates his career to 'helping people with people' in leadership, sales and customer service. Bilingual and experienced at the executive and line-level alike, you see the results of his work across dozens of industries, including brewing, automotive, airline, banking and medical equipment.
Speaking, writing, coaching and selling to the best – Ford Motor Company, Anheuser-Busch, United Airlines, Harley-Davidson, Jaguar Cars, Hilton Hotels and many, many more – Don takes great pride in long-standing customer relationships (some running well over twenty years).